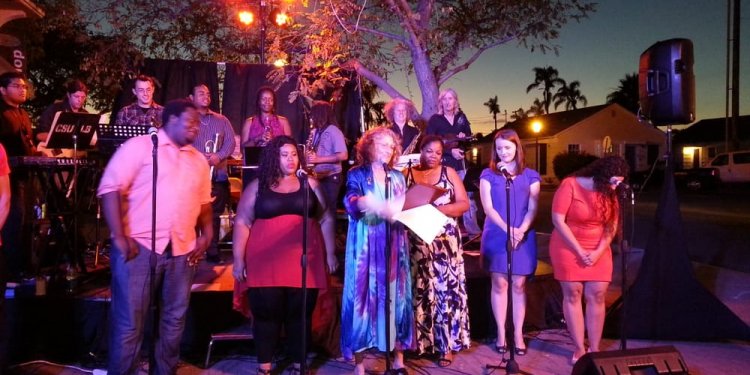 Big Kitchen Cafe San Diego CA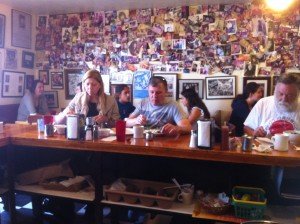 A family friendly version of Cheers, if you will, the Big Kitchen Cafe is owned by Judy "The Beauty on Duty" Forman, and is a community center and diner that has been a staple in Golden Hill since the early '70s.
Taken directly from its website: "The Big Kitchen Restaurant is a place where the body is nourished along with the soul. The interaction that takes place at the counter and booths has brought about an incredible community. As a community we have shared many profound human experiences; an excellent sense of humor, art, music, theater and friendship all have contributed to this creation. Oh yes, our food is excellent, too."
For more information about the iconic diner — with its walls adorned by everything from progressive bumper stickers to customers' family photos to feathers and other trinkets — as well as Forman's involvement in the community, check out the following San Diego Free Press articles:
The diner is located at:
3003 Grape St.
San Diego, CA 92102
(619) 234-5789
bigkitchencafe.com
***
Editor's note: Welcome to our newest column, Progressive San Diego! We received an email from Dave, a reader in Liverpool, UK, who's visiting San Diego later this year. He had one simple question: What are some progressive places to visit?
That got us thinking. There's nothing really available online that's broad and comprehensive with regard to San Diego's progressive history and locales — a directory of sorts. We want to change that.
And so each month we will feature a person, place or thing that has done something to contribute to our important cause and culture. Given our time and resource restraints, each feature will be short and sweet, or pulled from other sites with permission. Please feel free to add information in the comments. We would love this to be organic and ever evolving.
Share this article
Related Posts