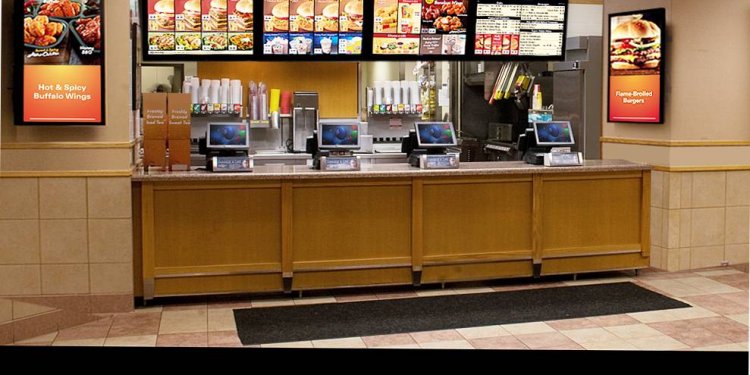 Living Room Cafe San Diego
2541 San Diego Ave
San Diego, CA 92110
(619) 325-4445
Service is slow, I saw there is Help Wanted sign so maybe they are short of peoples. Very cute decoration out side with small bon fire. Their drink margarita and martini is a big size but they are not tasty. And they put margarita in Mason jar ? And martini in glass which we use to drink liquor with ice???
It's too bad that the tourists coming in droves to Old Town San Diego are subjected to The Living Room as their cafe/coffee choice. It's cute, but I suggest you take pictures and keep on going. I can promise you that that coffee or drink you are craving can wait until there are better options available to you. My friend and I went in on a late Friday afternoon for a happy hour/pit stop break before heading to dinner. When I inquired about alcoholic drinks (the many signs around were for their coffee and non-alcoholic drinks only), the two gals behind the counter looked at my (very) pregnant and said "only for you and not for her, right?" Yes, that happened to be true, but if she had wanted a glass of wine or whatever, would they have served her? It didn't seem like it and you know what? That's not their call to make. If she and her doctor decide that it's ok, that's her call and staff should keep their comments to themselves. The owner was really pushing "Old Town's best Mexican mocha" and churros, like *really* pushing it. My friend actually got the mocha because she kind of felt pressured into it, but it was a horrible drink. Her mug wasn't even full (at least one quarter whipped cream), was served lukewarm, and tasted like watered down milk. She asked for a spoon to stir it hoping that would help. It did end up tasting a *little* bit more chocolatey, but it would in no way be considered the best anything. I ordered a mojito and was kind of surprised when I was presented with a green drink in a mason jar. If you don't know what a mojito is, it consists of white rum, lime, sugar, soda water, and mint. Yes, mint is green, but even when it's muddled the drink isn't green, it might just have flecks of green. I took my first sip very hesitantly and this was in no way a mojito. I'm pretty sure it had melon ball in it (which I'm not a fan of to begin with, but it does not belong in a mojito) and no mint whatsoever. Believe the rest of the one and two star reviews and AVOID, AVOID, AVOID.
Never again will I be back. Oh sure, it's super cute with it's ambiance, outdoor seating with twinkle lights and tables... But step inside to order and you've entered the danger zone. Manager (owner?) is a complete shifty-eyed douchebag and his henchmen are constantly looking over the joint as if they are going to take someone out if they make the wrong move. Uncomfortable and terribly rude. The owner was taking our beer order and at the same time YELLING at his staff and customers about this or that. My boyfriend just wanted a regular old domestic beer in a bottle and he literally screamed at us that there are other beers on tap to try. No, he wants his domestic beer in a bottle, you jackass. He literally glared at me when I decided I was good and I didn't need anything from this shady business. The owner also yelled at a large group of customers sitting near us because they had a complaint about the food. Isn't the customer always (or almost always) right when it comes to service? Oh hell no, this guy was not having any part of the complaint. We couldn't get out of there fast enough. We've tried this place twice and that was four times too many. Liars, creeps and bullies. NOPE!!
Despite its welcoming name, don't be fooled. They will neither make you feel welcomed nor serve you anything fresh & tasty. We had to settle for this 2 star place for dessert because another ice cream place had already closed. Plus this has a nice outdoor seating area. Since we only wanted dessert, we went inside to look at the display case of ice cream flavors & cakes and pastries. First, not one single item had a price. Second, the staff were less than excited in helping us. As we were being ignored, it became clear why this has a 2 star avg. Finally, a guy came over to take our order after being ignored by 2 girls. 3 scoops of ice cream, cheesecake and a pecan bar came out to over $22. Not reasonably priced, but adjusted for tourists. The ice cream came out within 5 min. and he said the rest will be brought out shortly. After what felt like 10 minutes, I went in to check up and saw the same 2 girls standing around chatting, probably about how crappy this place is. Then, I finally see the guy working on the rest of our order. According to friends, the cheesecake was average. The pecan bar tasted stale, the crust fell part & was soggy. They also drizzled some caramel syrup all over it as of to cover up any stale flavor. The ice cream were similar to what you can buy in a market. Common flavors like cookies & cream, pistachio, pineapple coconut and some others are served here. Nothing special. No ... We would absolutely not come here again. This is a trap for tourists, but patrons will quickly realize just how accurate the 2 star rating is.
Share this article
Related Posts