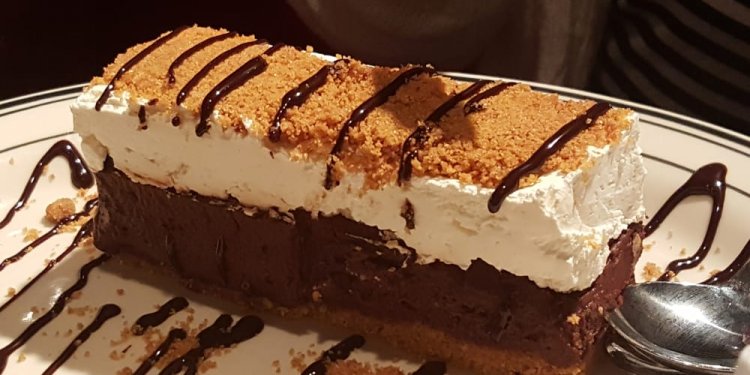 Mimis Cafe San Diego
5180 Mission Ctr Rd
San Diego, CA 92108
(619) 491-0284
This place is great. Really good staff and great service. Food comes out qutick and of course the muffins are always amazing! Try the crepes. They are fantastic!
Sign up on their emailing list to get BOGO free entrée! I signed up to get a free birthday cake, but then I also got a BOGO free entrée so I used the two coupons for our meal. What I enjoyed the most here is their thin cut fries. I'm generally not a potato person, but I couldn't get enough of their fries. I guess because they're so thin and crispy, it's just like eating snack sticks or something. I think it was baked instead of deep fried, but don't quote me on that lol. The fries basically didn't have that greasy effect, so that's why I assume it's baked. I also would say that they have the best strawberry lemonade. It was sweet, they had strawberry pieces in it, it wasn't very lemony. I mean, I've tasted the strawberry lemonade at The Cheesecake Factory and I couldn't even take a sip without squinting from the sourness lol. This one here is the perfect balance. I ordered the steak and it was OK. Just don't come here for the steak. If it's what you're craving for, spend the extra couple of dollars and go to an actual steak house. That said our food wasn't bad, just not that exciting. The 17 layer birthday cake that I got was alright as well. It was a good size, if you were to buy it instead of having a coupon. It got too sweet though so even between two people, we still couldn't finish it. The environment feels like grandma's place. And I mean that because it was predominantly old people there, or families who would be there to visit grandma. Overall, the meal experience was something we wouldn't care for again.
I waffled between two and three stars, but I'm in a good mood. I ordered the Thanksgiving feast to-go. It included a whole turkey and ALL of the sides. The quantity and quality/taste of food was worth the price. Unfortunately, it didn't end there. First off, the process looked a bit unorganized when I went to pick up my boxed Thanksgiving feast. They had record of my order and I even arrived a few minutes AFTER my scheduled pick-up time, but it still took me about ten minutes to get out of there (and it wasn't because of a line). I can get a prescription filled for schedule one narcotics in less than ten minutes. Second, there was still a lot of work to do once I got home: transfer the turkey to a suitable pan (thank God I had one) and heat it for over two hours (directions said 1.5 to 1.75 hours); transfer all the sides to dishes suitable for an oven (or you could microwave and serve out of the plastic dishes the food comes in, but plastic is kind of trashy); then you have to carve the turkey, etc. For $90, I just want to come home and eat!!! I'll be going somewhere else next Thanksgiving.
Great Breakfast Place. Meal portions are huge. I've ordered a Quiche and a side of one pancake. And it was a lot of food, delicious by the way. Our server was really nice and attentive. I am going to come back to try omelette next time for sure.
The inside of Mimi's Cafe is pretty cool. I love the bricks and the layout but I've never had their food. Drinks only. The menu doesn't look all that appealing and the drinks taste/selection isn't all that great. BUT it's damn near as good as you'll get in Mission Valley.
I came here for dinner with my mom and daughter after David's Bridal. We walked in and got seated right away. The waiter gave us menus and my daughter an activity book with a kids menu on it. I ordered an iced tea to drink. Their menu has downsized and was limited on selections of meals. I decided to go with a bacon cheeseburger with a salad on the side. My daughter gets the ham and cheese crepes with fries. I was kind of disappointed with my salad. It was a little soggy and greasy. The burger was cooked medium as I asked for well done. I saw pink in it and got grossed out. I didn't eat the rest. I managed to pick off the bacon. There was also BBQ sauce in my burger which I don't care for. My daughter only ate her French fries and got full from the bread that was served to us in the beginning. Service was great by our waiter. No complaints there but I was disappointed in the food. Maybe I ordered the wrong item. This place used to be a good place to eat. However the quality is not as great.
I wanted to give Mimi's café another try at least for breakfast, because I've been to another location for dinner and the service just wasn't that great. Saturday morning at around 1030, not too long of a wait, just 5 to 10 minutes. Waitress was attentive initially, took our order, the food came out promptly and correct. However, once the food came out, the service declined quickly after this point. It was hard to get somebody's attention since they started to pay attention to the other tables and not us. I guess it started to get crowded probably around 11 and all the tables started to fill. The breakfast menu actually has a lot of good sounding items. I got the spinach, mushroom and brie cheese omelette, house potatoes and a pumpkin spice muffin. The muffin was excellent, the topping was perfect and had a good crunch to it and they put a little dollop of cream cheese frosting on top. The potatoes are seasoned ok, it's whole baby potatoes, something I usually do not see. For the breakfast tacos, pancakes, and my omelette, it seemed that all the items were just a little over cooked, but not terribly so. I think everything had good flavor and we were satisfied with what we chose. As before, it does seem that this restaurant chain has issues with service... mainly waitstaff.
Had a better experience when i ate here the first time for a few years ago. It wasnt busy. Food was ok. I do love their complimentary muffins. Waitress seemed busy but we were here only customers, ok im lying she had one other table. she catered to them more than us.
Share this article
Related Posts