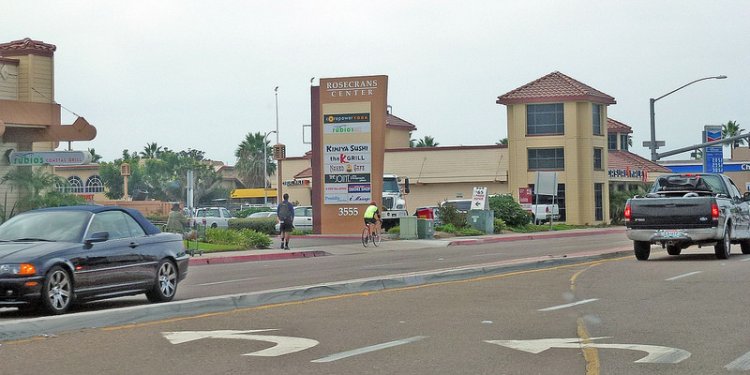 Naked Cafe San Diego
106 S Sierra Ave
Solana Beach, CA 92075
(858) 259-7866
Yes! I had been wanting to try this Naked Cafe location as it is a much more aesthetically pleasing location than the one in Point Loma. I headed here with a fairly big party of people on a Saturday and had a splendid brekky! There are few Vegan options at this restaurant, there are about 3 to 4 (without doing your own personalized modifications). I ordered the 'Transcendence Wrap' which was a vegan wrap with tofu among other toppings. Highly recommended! I had tastes of my boyfriend's Vegetarian sausage breakfast burrito which was good, though it still had eggs in it (I would personally order without). This is a great place to head to for Breakfast. Do I think there is better? Yes. The four star rating comes from slow service. instagram: @glowrae
Just happened to be in the area for lunch time so stopped by. It was one of their busiest days as the workers were scrambling and seemed a little out of sorts. If you're looking for "naked" food you will love this place. If you're not into "naked" food some of the dishes may disappoint you. The huevos rancheros were decent for trying to make it healthy. The pancakes were all decent. I liked the kids PBJ but kids may not like it.
Nice Location, friendly staff, but with mediocre selection of food options. We visit Solana often because we have family in the area and the food fare tends to deliver. We were hoping Naked Cafe, along Sierra would maintain the pleasurable dining experience as all the other food establishments in the area, but this place readily fell off our to do list. First off, the coconut crusted French toast was delicious! With a side of fruit it was pretty pricey at 15.00 bucks but a new taste experience that was memorable. The home fried potatoes with eggs and toast were a joke. I couldn't tell if it was meant to be vegan faux bacon or just burnt potatoes I asked for a redo of the potatoes and it came back the same. The waitress even remarked that is how it is and also wonders why anyone even orders it. I should have sent it back but I ate the eggs. Anyhow, one dish great and one dish so bad, we will never go back.
Came in for lunch after yoga and thankfully Addie was working. She makes the best lattes and is a joy to have to wait on us. She recommended the Alamo which was egg white, red beans, green rice and tortillas with salsa. Oh can't forget the jalapenos. I had the fried egg on top of soy sausage I think it was (yum) on top of pesto spread bread. Came with avocado, salsa and salad. Very fresh and a great combo of flavors. They also have so many other healthy options to choose from. Wraps, Bowls, pancakes, french toast and more.They also give you a lot of food. Most items are about $12. They have daily specials and fantastic coffee drinks. Even when it's rainy, it isn't too cold here and is a nice place to hang out, across from Fletcher Cove park in Solana. Parking in the lot or on the street. They do also have one in Encinitas.
I discovered this place a decade ago going to college down in SD. I STILL take trips to have breakfast at this killer spot. The food is so good. SOOOOO good. I tried something new this time, the steak wrap with the thai peanut sauce. We also had the chicken tacos with peanut sauce. Both were scrumptious as hell - but I favored the chicken tacos. They have a beautiful location right by the ocean. The view is beautiful. It isn't too big, so it easily fills up and you have to wait. I've found that the best time to go there is later in the morning, or weekdays of course. The beach is just across the street, down the hill. On this particular visit we decided to lay out down there. It was a quiet, serene spot to hang out. The water was beautiful and calm. The people were sparse. (Which is just how I like it.) I can't wait to come back!
This place is your typical north county San Diego cafe. You wake up in the morning by the beach, go surf or run, and then walk over to fill up on some healthy organic food. The set up is causal, basically a mini hut with plastic covers on the window and a view overlooking to the Fletcher Cove. It's always crowded with people on the weekend mornings. The menu is comprised of dishes with names like "Rising Sun Quesadilla", "Ying & Yang", "Dual Delight", and "Plate of Prosperity". You can continue to channel your morning yoga energy and get Zen here. Oh the food, besides it's healthy AF, it's actually quite tasty.
See also:
Share this article
Related Posts