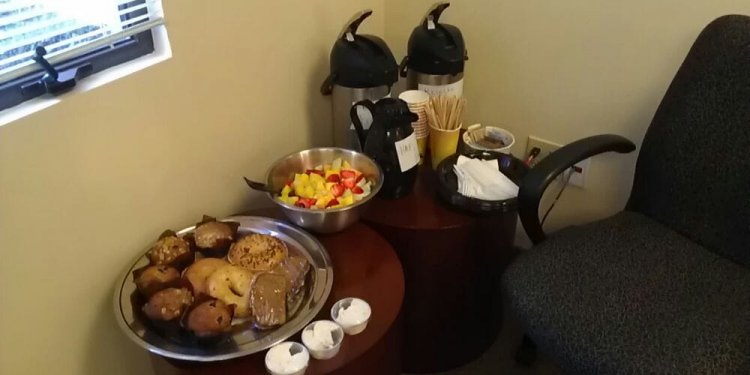 Pacific Cafe San Diego
11455 El Camino Real
San Diego, CA 92130
(858) 350-2700
This place is really warming up to me. It's located right next to my work and I LOVE any of their breakfast items. I'm currently eating their chorizo breakfast burrito for the 2nd time in 2 weeks. I can't remember the last time I had a chorizo burrito before this, but the one here is just that good. Chorizo burritos are usually so gross, greasy, heavy and have that radioactive orange color to them, but this one is perfect. Not greasy at all, packed with flavor and it's just a perfect ratio of eggs, cheese, chorizo and a couple potatoes in there too. Ratios in burritos are soooo key! Aside from breakfast I've had a salad or two which was huge and delicious. I've also had a couple panini's and sandwiches. It hits the spot every time. The pricing is comparable to other lunch options, but the only small downside is the wait. Sometimes it can be a little long, but it's a popular place at lunch so you just have to wait your turn.
If you tell someone that there's potatoes for a breakfast item, please serve those. Don't give them fruit instead and not even mention it. That's crappy customer service. I walked off with my breakfast and sit down to realize I was given unripe fruit. Unfortunately, this place is inconsistent with ingredients, which I understand, but you need to let them know ahead of time and apologize. I really don't want to order a cobb salad and be given a radish and bagel instead.
At the ACTRI, I got the Barbacoa burrito - it was small (for $8.25!) and filled with mostly rice. It tasted good but barely any meat. My co-worker got a salad and it was just average. Very disappointing.
I have been eating breakfast and lunch here, almost every day for over eight years. The fact that I haven't got tired of the food over that length of time should tell you how good it is. I definitely have my favorites: spicy sausage soup; egg salad; omelette's; most of the daily special's, and just about every salad they make.
Best bbq chicken pizza in town comes on a flatbread and the strawberry chicken salad is all good
Super convenient with good food, majority of the time. Set menu is pretty solid, can't go wrong with any of their salads or focaccia sandwiches. Daily menu's are mostly ok...today though...today's MUST try is their Grilled Turkey Burger with Sriracha Aioli for less than $9. AMAZING! It's a hit and miss sometimes for Turkey burgers, but this was perfect, juicy, flavorful, great balance all around. Can't wait to order this one again. 4 stars because there's friendly neighborhood café feel, super convenient for me, very reasonably priced items, great solid go-to items and sometimes, I get surprised with AMAZING stuff like today. Make great fries happen everyday and maybe I will make it a 5.
Great food and excellent service. After eating here I have never been dissatisfied with the taste or quality of food and it is highly recommended.
Foods delicious and healthy. They usually like people selecting there daily specials vs. there normal menu. I prefer getting there tuna melt or there white ricotta pizza when it's available. But when it comes to there normal menu, I get the Waldorf Chicken Salad sandwich. If you want, you can make it a combo for $2 more, chips and fountain drink! There fountain drinks are better than what's in the bottle/can. Lines do get long during lunch hour due to workers in and near the ICW building.
I've eaten here probably more than anywhere else ever. The food is delicious and always timely. I realized I've never given them a yelp review and I review enough. My favorites include the salads and Turkey Brie sandwich which is a regular scheduled special. By far one of my favorite foods is this sandwich. Definitely worth raving about.
CONSISTENTLY DELICIOUS! The service here is very efficient, food is fast and fresh and delicious. Waldorf Chicken Salad Sandwich, Turkey Avocado Wrap, Garden Green Salad, Oatmeal Cookies, etc. Nice clean dining area and outdoor patio. Reasonable prices. I order to go often and highly recommend.
My company used them to cater a breakfast meeting about a month ago. Was pretty underwhelmed with their presentation. We thought we'd try something different than Corner Bakery, but it just looked blah and pastries were meh. Sticking with CB.
Share this article
Related Posts