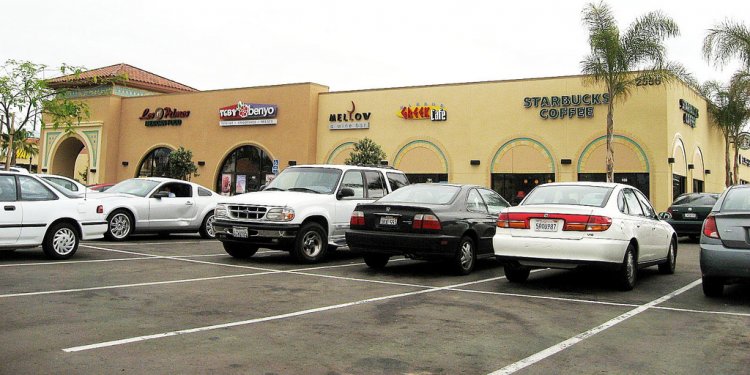 Point Break Cafe, San Diego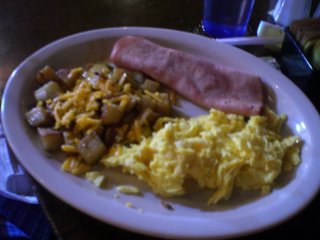 Point Break Cafe
2743 Shelter Island Dr
San Diego, CA 92106
(619) 758-9870
"Doesn't Anyone Use REAL Ham Anymore?"
Years ago our family patronized this restaurant site when it was the Boll Weevil. It was a favorite of ours, not because of the décor but because of the hamburgers and accompanying condiments on the table. After it closed down, we had several meals at the "Point Break" but it looked rather dingy to us and we were told that it was going to be remodeled. I have not been back for at least 4 years, but I heard that the Pt. Loma Democrats go there after their monthly Sunday meetings. Now that I have renewed my membership in the club I decided if it was good enough for them, it must be good enough for me. I asked my neighbor Jim and his friend Marilyn to join me and they were eager to try it out.
It could have been an omen, but when we walked in and seated ourselves, we were in front of one of the many televisions in the small restaurant. And you will never guess what channel was playing: Yep, FOX News. I sat with my back to it but both Jim and Marilyn got to watch it, even if they didn't want to. (I will have to have a little talk with Susan, the President of the Pt. Loma Dems shortly!)
The next thing that caught our attention was a menu on the table entitled, "April's Special Drinks." Wait a minute – this was July 3rd. When our delightful waiter/owner (Kevin) came to the table we asked about April's drinks and were relieved to find out that "April" is his girlfriend and it wasn't an old menu!
There were several specials being offered – a Mexican Omelet – ham and cheese with a "homemade" Ranchero sauce; a special crepe, as well as two other offerings. The regular menu is very extensive with many different choices. Breakfast items start at .85 and the most expensive item on the menu was steak and eggs and .95. Although it was noon when we arrived, we all elected to have breakfast items.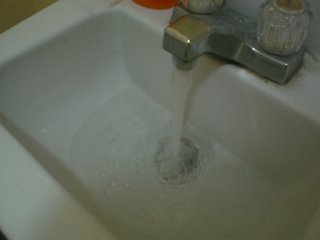 Jim had the "Point Breakfast" at .45, which included "farm fresh eggs, (did not say how many); a choice of Hickory Smoked Bacon, Italian Breakfast Sausage, Louisiana Sausage or ham with grilled potatoes, hash browns, black beans, or refried beans and choice of toast.
Marilyn had the "Fun Breakfast" (.25) that consisted of eggs, bacon, and pancakes. Upon the recommendation of Kevin, I had the Mexican Omelet special over the Crepes. He said the Crepes were sweet, and he liked a more hearty breakfast. We passed up other omelets, griddle selections, Benedict's, etc.
I wish I could say more positive things about the restaurant and food. Jim was disappointed because his "ham" was not a ham steak; rather it was ham that you would put in a sandwich. He said if he had known that he would have ordered a different meat. He said that everything was just average, including the potatoes that came with his order.
Marilyn was pleased with the way the bacon was cooked; crisp but not burned. She said that she wished the pancake syrup was warm, because putting the cold syrup on her pancakes turned everything cold. The continual refill of her decaf coffee was nice and she said the coffee was good.
I like Mexican food. This "Mexican" omelet was different than any other Mexican omelet I have ever tried. It was made with ham and cheese, and had a ranchero sauce on it. It was served with my choice of beans or potatoes; corn or flour tortillas. I chose the potatoes, and Kevin suggested the grilled potatoes rather than the hash browns. And, like Jim, I was disappointed with my meal too. It was not as hot as I would have liked it to be; the ham inside the omelet was sandwich ham rather than ham steak, and the ranchero sauce left something to be desired. It needed a little more spice to make it taste "Mexican."
I turned down extra sauce when I was served, because I do not like to add things to my food when I am critiquing a restaurant. I should have asked for some later during the meal. I would have to say that the omelet was average, and that is stretching it a bit.
Kevin spent some time with us telling about the renovations he had done to the restaurant. He changed out the electrical wiring; put in a solar tube; painted both the inside and out, and yet, in my mind, it still looked like the Boll Weevil. He was unhappy that I didn't see all of the rehabbing he did, and I am sure that he spent a fortune getting it up to code. Marilyn remarked to me that it smelled "smoky" – not cigarette smoky, but grilling smoky. It could have been unpleasant for some with a more sensitive nose.
There is something to be said about cleanliness. Marilyn went into the bathroom and came out telling me that she wished she had never gone into it at all. The bathroom floor where the commode is was filthy, or least it gave that appearance. There was tissue on the floor; the floor looked stained, etc. I think a new coat of paint – or new tiles could have eliminated it.
The sink was plugged up and water did not drain. I went in to check it out and concurred with her assessment. As we were leaving I took Kevin aside and told him of my concern. He said he would get on it immediately, and I believe him. He has at least three females working at the restaurant, and unless they have separate facilities from the customers they should have been aware of the conditions and reported it to Kevin.
I wish I could be more positive in this critique. I think if one is looking for an "average" meal, this place meets that requirement. If the Pt. Loma Dems meet there frequently, and have been doing so for awhile, there must be something more to offer than what I saw. They do have a bar; maybe that is the saving grace. (By the way – the pool table from Boll Weevil days is gone.) Will Jim and Marilyn return for a meal? They say "no". If the Pt. Loma Dems are going for a drink I might join them, if for no other reason to check and see if the restroom is clean. I was truly disappointed today.
Share this article
Related Posts