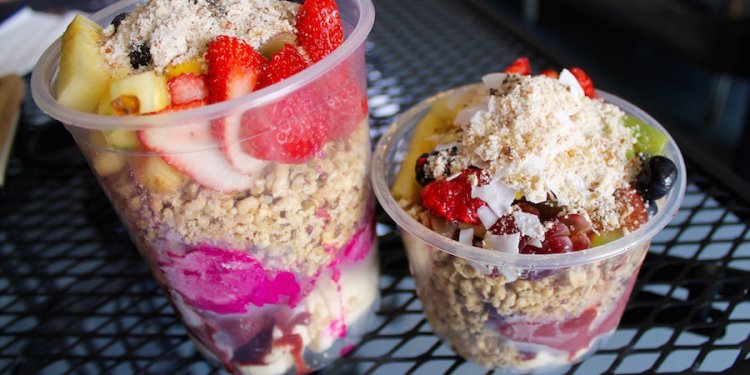 Turquoise Cafe San Diego
873 Turquoise St
North Pacific Beach, CA 92109
(858) 488-4200
Atmosphere here is 5 stars with live music including jazz, bossa nova and cubana. Food is 2 stars, to say something.
The atmosphere and concept are good. Unfortunately the service is lacking. The server, although friendly, was not aware if they had happy hour. She was the only employee working at 6pm and was not able to answer some basic questions or make a basic sangria drink. We were in no rush and were assured a bartender would be arriving shortly. We enjoyed the food and atmosphere. There was live music but only about six customers. We ordered caprese paired with prosciutto and asparagus. Both asparagus and prosciutto were absent when we got dish. We were then informed they were out of asparagus but they added the meat. Not a big deal. We requested the bill and they ran the card without conferring with us. We noticed the receipt was a little more expensive than we expected. After requesting an itemized list we noticed they charged full price for all drinks which should have been happy hour prices. The uninterested and seemingly intoxicated owner attempted to rectify the bill. He ran the credit card again with the wrong price. He finally ran the correct receipt but failed to print a customer receipt. We were concerned about being charged three times in a row and requested a customer receipt and had to wait several more minutes to get a printed receipt. The crowd was around eight people at this point. The server was apologetic but the owner and bartender were dismissive. It was clear the owner cared more about being on the dance floor and drinking than making an easy fix to a customer's bill.The tension between the owner and employees is palpable. There is obviously something amiss in the management of what would otherwise be an enjoyable dining experience. If not for the poor service we would most likely have recommended to friends but we will not return and advise others not to bother as well.
The manager is not friendly or welcoming at all! I caught her pigging out on $60 of appetizers and bottles of wine by her feet at the fire pit in the corner. When I sat down, she didn't greet me or make me feel like I was welcome to sit by the fire. I felt as if I was intruding on her private party.The way she communicates to her staff is bossy. Her attitude is elitist I even overheard her friend say :"You are the manager... you can do whatever the hell you want." I wouldn't be surprised if this place goes out of business within a year. The pattern of reviews seems suspicious. Bad reviews alway followed by 5 star reviews.
Warning.. not a good place for a dinner date. You will be leaving your date at the table alone for 5 to 25 minutes or more depending on the line! Came on a Friday night at 8pm with a party of four. We easily grabbed a table. Around 9pm they started to have a door guy. Caprese salad with Burrata and prosciutto - 4 stars - tomatoes were tasty and burrata was creamy Shrimp - 3 stars - jut ok. Not much flavor and a tad over cooked Fried chicken - 4 stars - moist and crisp. The sauce was excellent. Ambience - 4 stars - very cool. Patio has dim lighting and candles. Outside tables are easier to hold a conversation at. Live music was good. Ordering - 1 stars - you have to go up to the bar to order. We did not like this. We kept having to stop or disrupt conversation to send someone up to the bar to get drinks or food. If we were there just for drinks and to party maybe this would be ok. But we wanted to chill. Sometime people would be gone 20 minutes ordering. Sucked for them to miss out on our conversations! If not for the ordering situation we would return and I would give more stars but alias we will not be!
I have really enjoyed this place in the past. The waitstaff are awesome, the food is pretty good, the music is always great. I'm really sad that they've ruined it. It now feels very un-hospitable and unwelcoming. The whole system is awkward, inconvenient and, ultimately, not worth it. You'd be better taking a date to a cafeteria. They now force you to pay as you go. You find a table, note the number on your table, go to the bar, wait in line, order, pay and close out (they will not let you keep a tab open), and then, when you want another round of drinks or more tapas, you go back to the bar, wait in line (which is sometimes VERY lengthy), order again, pay again. Now remember, this is a music venue that serves drinks and tapas. Comfy, cozy ambiance and a nice outside patio space. The kind of place you want to lounge, enjoy the iterative nature of tapas ("let's stop there for now and if we're still hungry, we'll order more!"), and have a few drinks with friends or a great date. Nope. They've decided to make it as inconvenient and unwelcoming as they possibly can. I really liked this place. It's a little heartbreaking to see.
My love & I came to see Jamie Shadowlight she was great. The food & the customer service not so great. Parking is horrible also but thats no surprise in PB. Otherwise great night with my love.
Had a bunch of Tapas last night. The food was good including their Lamb dish and especially the meatballs. They had live music and we sat inside at the bar. Bartender was friendly and the owner also came over to say hi. It's a local place which is great if you are in walking distance, but there wasn't much parking - my only complaint. Recommended.
Last night (October 14, 2016) 30 of us enjoyed the Flamenco dancing, band, and good friendship. The service was good, the meatballs were amazing. We will certainly be back. Thanks for making our after work event so lovely.
Great service and awesome vibes at turquoise bar. Love the live music especially last night's latin based reggae band. The bar itself is really cool with beautiful art on the walls and great service. My friend and i ordered the same drink and bers tasted different then mine the waitress was very accommodating and gave us both new drinks this time they were both great. Was a lovely experience, will be coming here again soon.
This is for the OWNER. What are you thinking??!! Great spot, live music, but dude, wtf, do you realize how much money you are missing out on??!! There was a line of 10 people, I was ready to spend more money, and tip your staff, but under your ridiculous model, I have to get up and stand in line for a drink?? Good luck, your business is gonna crash, but I hope not, change your model! This is the Chipotle of tapas bars, but slower!
Share this article
Related Posts